Staff
Jon Hoover
Senior Pastor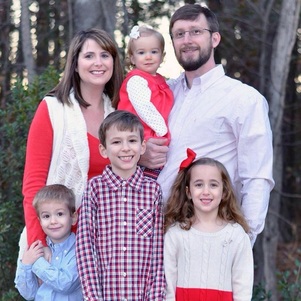 Jon Hoover comes to First Baptist from Augusta, GA. He has served in ministry full-time for over fourteen years in churches in Georgia and Tennessee, as well as serving on the Executive Committee of the Sullivan Baptist Association as the Chairman of Associational Youth Ministries. Jon has a degree in Biblical Studies and Philosophy from Southeastern Baptist Theological Seminary, a Master of Divinity and a Th.M in Homiletics from Liberty Baptist Theological Seminary. He has been married to Motsy for thirteen years and has four children - Asher, Lorelai, Micah and Charlotte.
Jon believes in expository preaching that explains the Word of God and applies it to the lives of those in church. Jon is also member of the Evangelical Homiletics Society and the Evangelical Missiological Society. both of which are academic societies formed for the exchange of ideas related to the instruction of biblical preaching and missions.
Cynthia Harris
Director of Music and Children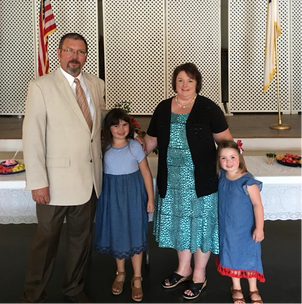 ​Cynthia Harris comes to First Baptist from Fremont, NC. She has served in Music Ministry for over 20 years in Wilson and Johnston counties. She has experience with Children's Music Ministry as well as Worship Choir and Handbells. She has a Business Administration with a Minor in Music from Mount Olive College. She and her husband Ron have been married for nine years and have two children- Amelia and Olivia. Cynthia and Ron own and operate Merry Maids of Rocky Mount and Wilson/Wayne Counties. ​​