Preschool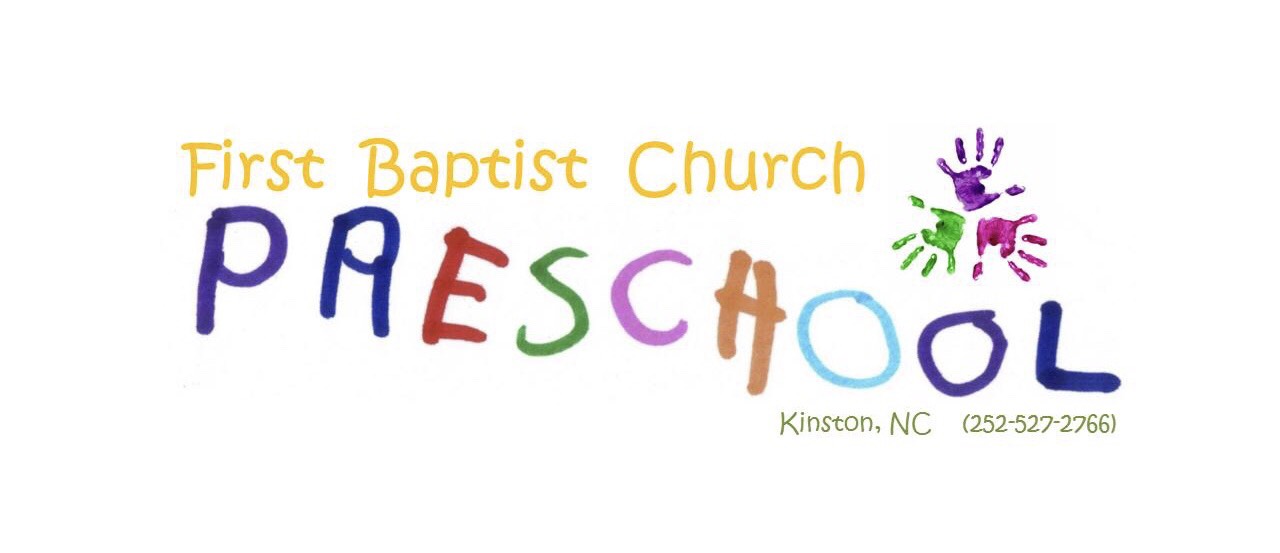 First Baptist Church offers a weekday preschool program which meets Monday through Friday from 9:00am – 12:00pm for children 18 months - 4 years old. This program includes a wide range of indoor and outdoor activities. Our goal is to provide a Christian atmosphere for children that will prepare them for their formal education.
18-month-old classes are offered on Mondays and Fridays.
2-year-old students may choose all five days or three days (Tuesday/Wednesday/Thursday).
3-year-old students may choose to come all five days or three days (Tuesday/Wednesday/Thursday).
4-year-old students may enroll for all five days or four days per week (Mon-Thu or Mon-Fri).
Please call 527-1114 if you have any questions or to verify space.
Registration fee is $125.00.
Our curriculum includes learning Bible verses, music, arts & crafts, Chapel services, and special programs such as Grandparents Day, Christmas Musical, and Graduation. In addition, we help children learn to listen. We work on the alphabet, numbers, colors, and shapes to help them socialize before starting Kindergarten. In addition to our normal activities we have many other fun events to celebrate other holidays and special times throughout the year. The underlying, central focus remains on Jesus Christ.
More information can be received by contacting our Preschool Director, Elizabeth Faulkner, at 252.527.1114 or preschool@kinstonfbc.org.